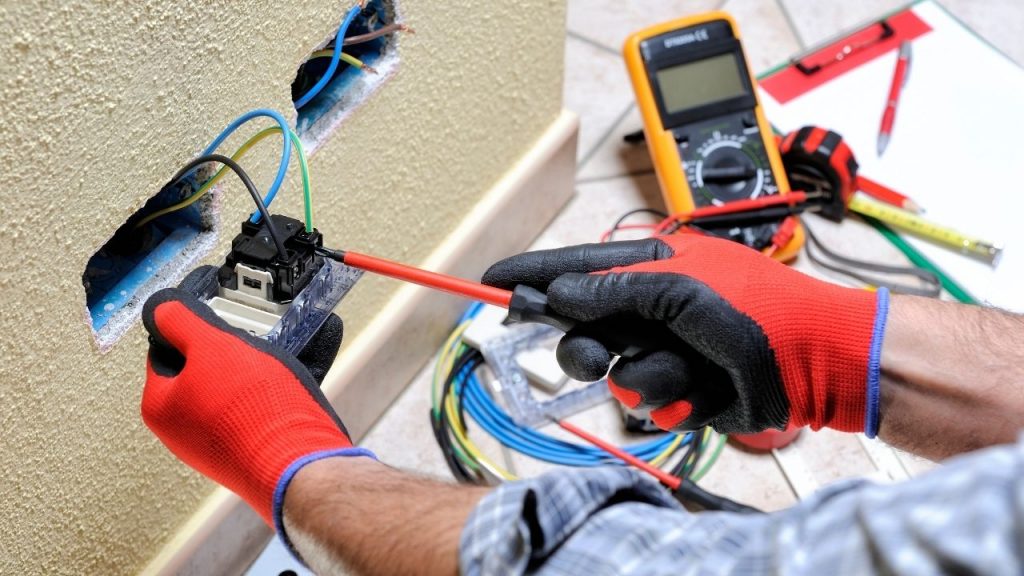 Are you experiencing flickering lights, electrical surges, or outdated wiring in your home? If so, it may be time for a house rewiring service. Rewiring is a crucial aspect of maintaining the safety and efficiency of your electrical system, and it's essential to choose a reputable and reliable electrician for the job. Look no further than MMK Electricians, your trusted house rewiring service in Dun Laoghaire.
Why Choose MMK Electricians?
With years of experience in the electrical industry, MMK Electricians has established a solid reputation as one of the leading electrical contractors in Dun Laoghaire. Our team of highly skilled and certified electricians are committed to providing top-notch service to our valued customers. When it comes to house rewiring, we understand the importance of safety and quality workmanship, and we take pride in delivering exceptional results.
Expertise in House Rewiring
At MMK Electricians, we specialize in house rewiring services. Our team of experts is well-equipped to handle all types of rewiring projects, whether it's a small residential property or a large commercial building. We have the knowledge, skills, and experience to assess your electrical system's condition, identify any potential hazards or issues, and recommend the most appropriate solutions.
Compliance with Electrical Standards
As a reputable electrical contractor, we prioritize compliance with electrical standards and regulations. Our team of electricians is well-versed in the latest industry codes and guidelines, including the Irish Wiring Regulations (Electro-Technical Council of Ireland), which ensures that your rewiring project is done in accordance with the highest safety standards. We use quality materials and follow best practices to ensure that your electrical system is safe, reliable, and up to code.
Customized Solutions for Your Home
We understand that every home is unique, and our approach to house rewiring reflects that. Our team at MMK Electricians will work closely with you to understand your specific needs and tailor our solutions accordingly. Whether you need a complete rewiring of your entire home or just a specific area, we will develop a customized plan that meets your requirements and budget. We will keep you informed throughout the process, provide expert advice, and ensure that the project is completed to your satisfaction.
Transparent Pricing and Excellent Customer Service
At MMK Electricians, we believe in transparency and excellent customer service. We provide upfront and competitive pricing for our house rewiring services, with no hidden charges. Our team will provide you with a detailed quote before starting any work, and we will keep you informed of any additional costs that may arise during the project. We strive to exceed our customers' expectations by providing prompt, reliable, and friendly service.
Contact MMK Electricians today
When it comes to house rewiring in Dun Laoghaire, MMK Electricians is your trusted partner. With our expertise, commitment to safety and compliance, customized solutions, transparent pricing, and excellent customer service, you can have peace of mind knowing that your rewiring project is in capable hands. Contact MMK Electricians today for all your house rewiring needs in Dun Laoghaireand experience the professional service you deserve.