Have you ever forgotten to switch off the lights right before going to bed? How many times have you gone to bed and wondered if the kitchen lights downstairs are still on?
Did you know that you can remotely manage your home lighting with ease? With a tap on your smartphone, you can simply turn your lights on or off without having to get out of bed.
Smart lighting doesn't just help make your home or office more energy-efficient, it can also set the tone for your space and provide peace of mind while you're away.
In this article, we will give you five simple reasons why you should go for smart lighting for your home or office.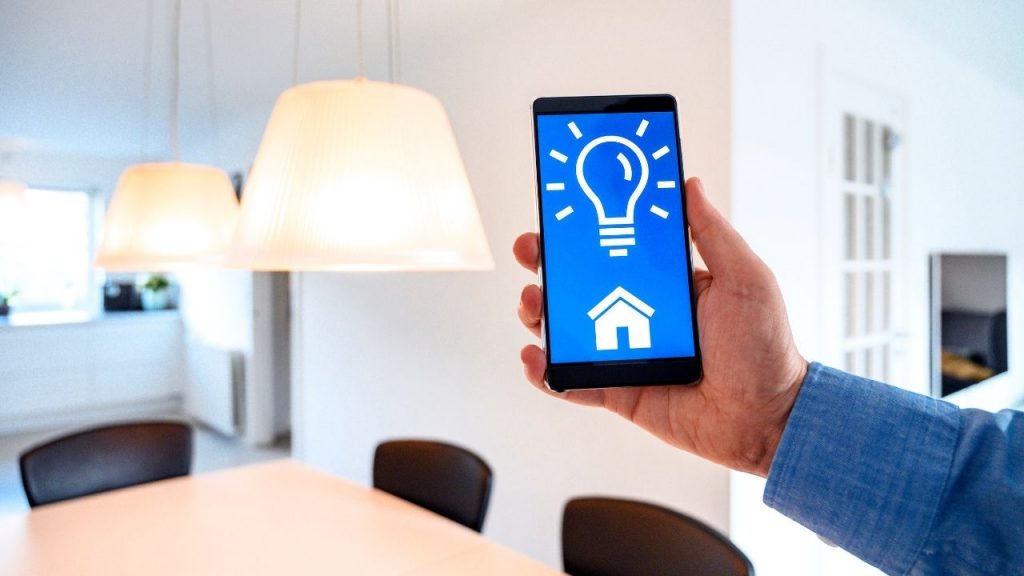 1. Security
Smart lighting is a valuable way to give your home a lived-in look, even when you're out of town. To make it more realistic, your smart lights should run on a dynamic schedule to conceal the fact you're automating. With sunrise and sunset options and even variable times throughout the day and the week, some smart lights can manage it all for you.
2. A More Beautiful Home
One of the favorite parts of owning smart lighting is the ambiance it provides. Finding the perfect mix of natural and artificial light for each occasion and room can be a challenge. Just adding more light isn't always the answer. Lighting plays a big role in making your home look its best. Poor lighting does little to accentuate artwork, furnishing, or architectural finishes.
3. More Daily Convenience
Imagine, when you come back home, the relevant lamps will be turned on automatically, and will even turn on based on your life demand, or adjust the brightness and color of many lamps in batches according to the setting scene and time, which make your life more convenient and much more colorful.
In addition, when you go out for a long time, the lamps also can follow the set mode, or you can remotely control those lamps to make the lamps at home turn on and turn off automatically, forming the illusion that there is some person living at home, which makes criminals or thieves dare not invade.
All this life convenience is created by smart lighting. When you are ready to entertain tell your amazon echo to set the scene for the party and the lights in every room adjust without a lift of the finger.
4. Conserve Energy
The average person forgets to turn off their light bulbs fairly frequently. It's something the vast majority of us are guilty of. If you've ever wondered just how much energy you're wasting, take a look at your meter while the lights are on. You're probably in for a surprise. The technologically advanced smart lighting can help save you both money and energy, beyond what any normal light can. Another big area of energy waste is running the lights at maximum brightness. Especially on days when the sun's natural light offers ample brightness. Your smart lighting monitors how much light is in the room at any given time, then dims the artificial lights or even opens the window shades automatically to keep each room at just the perfect lighting levels while keeping the energy bill low.
Aside from making indoor space more comfortable, convenient, and secure… smart lighting uses the color-changing abilities of the smart lights to supplement the lighting for the plants you grow indoors or on the balcony. There's no limit to what can be accomplished once you have smart lighting installed in your home.
5. Low Maintenance
One major upside of using automated lighting in your office is that you won't have to worry about maintenance like you would in the event that you don't have smart lighting devices installed in your office.
For the fact that automated lighting regulates the amount of electricity that goes into the bulbs of your office, it can extend the lifespan of these bulbs. In other words, you won't have to worry about changing a light bulb that got burnt, because it stayed on too long.
This brings us to the final item on this list– the financial implication of having automated lighting in your office space.
Conclusion
Smart lighting solutions are useful, fun, affordable, easy to install, and safe to use. They can make your home feel more comfortable, more futuristic, and more secure. You'll use them every day you own them, and you've got a lot of very strong options to choose from. So yes, if you haven't done so yet, you should strongly consider upgrading your ordinary lighting to smart lighting. Which ones you get depends on what features you're interested in, what platforms you want to connect with, and the scope of your ideal setup.