As good as electricity has been to us, it is quite a daunting thing to deal with. The cases of people dying from electrocution or getting seriously injured for it is pretty scary. This is why people who have little knowledge about electric appliances and electricity do not become an engineer overnight and work on it- they look for electrical contractors.
It may be a small project or a big one but nevertheless, it involves electricity. Even if you have assured that you are properly dressed with all things needed for safety, there are other problems you can face when dealing with projects that require handling electricity. For example, you may poke at the wrong thing all the while, get nothing done with no results, and waste a lot of money and time.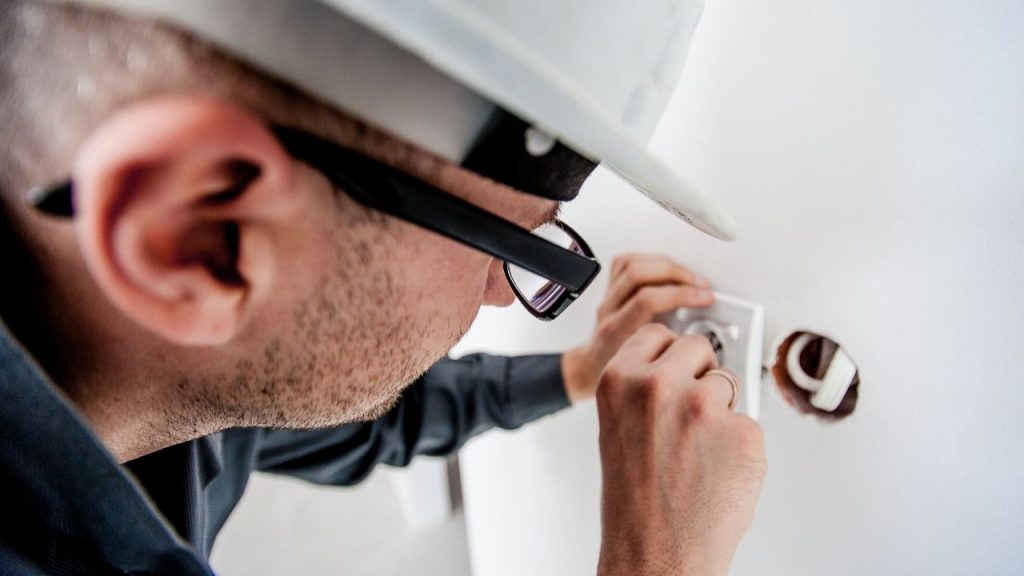 You need an electrical contractor for a project but you will realize that choosing one isn't easy. So, here's your answer to how to hire an electrical contractor for a project?
The Necessary Steps
1. Know what you need.
What exactly do you want the electrical contractor to do? You may not know what needs to be done but you know the result you want. Therefore, at least pin down what you need so that when looking for a contractor you can tell them what you need and judge if they can do it for you.
2. Follow the Word of Mouth.
Unlike financial and other jobs, electrical contractors need to perform rather than use theories or calculations. They have to practically show their customers that6 "the job has been done". An electrical contractor himself will tell you that he has done amazing things and so will his description and company.
The one who will tell you the truth is his customers. And, luckily, these customers will be among your neighbors, friends, and relatives. The first thing you have to look for is good word-of-mouth and references. You cannot go all bookish in this case and check your directory for the names.
It's the people around who will guide you right and possibly give you a couple of names, to begin with.
3. Time to shortlist.
Ask quite a few people in your area and chances are that one name will come up multiple times. So, maybe, shortlist the name or company that came up more than once. This list is the one you will follow to find out the candidates for the interview.
4. Call for an interview.
While the electrical contractors may hide what they have messed up before from you, they won't hide from you if they can do the job or not. When you call them for an interview, you do not just ask them about their academic background because that's not really important here.
What you do is ask and research about their previous work, projects they have completed, references, reviews, etc. You take all of these things into consideration just like a human resource manager of a company would.
Then, you move on to show your candidate the project you have at hand. Then, you can try letting the guy figured out for himself what needs to be done. An experienced and good contractor will be able to grasp it after a few minutes of inspection himself.
This is where you can judge as well if you knew what needs to be done beforehand, Furthermore, you can ask him to explain why it needs to be done. Then, you can ask him about the time it will require, when he can start, and how frequently he will come to work, the schedule, and finally the price.
5. Time to compare.
You have interviewed a number of candidates and you have gathered similar and enough information to compare among them. So, sit do9wn and look at what you have noted and felt. Also, check the time required by each and their record of working within deadlines to see if they are sincere.
There is no point in a talented electrical contractor who 'can' do it but has never done it. Instead of looking at potentials, you have to look at the existing state of the electrical contractor. After weighing out your own schedule, the contractor's experience, history, knowledge, etc. you will be able to come to that one guy. Backed by your friend's or neighbor's recommendation as well.
6. Strike up a contract (Written).
Playing with electricity is even more dangerous than playing with fire. Therefore, when entering a contract with an electrical contractor, you have to enter into a written one with proper signs on it. It may be your project that gets damaged or it may be someone who gets injured- anything can go wrong.
What you have to assure in this case is that the contractor will take responsibility for his actions. Furthermore, you have to make sure that the contractor you chose has insurance. The insurance will protect him and thereby, you when things go wrong. It is also necessary that you check that he has a license as well or else it will be a crime to use an unlicensed contractor on your project.
Apart from that, you should make sure that there is no hidden cost and the written agreement will ensure that. The cost should be clearly stated in the contract and no hidden costs should be allowed.
Final words
It is not just the experience and skills of the electrical contractor that matters. What matters more is his sincerity, sense of responsibility, morality, and integrity. These are things you will have to look through when you go through his profile which includes his history and the reviews of his previous customers.
This is why it is best to follow the word of someone you know and someone who has already worked with the said contractor. You cannot only rely on your research but you have to rely on the people you know at times. Given that everything fits in and with a written contract, there should be nothing to fear.